Abu Dhabi, the capital of the United Arab Emirates is often overlooked as a holiday destination compared to the most populous city Dubai. However, Abu Dhabi has a lot to offer as well and there are tons of photography spots in the city if you know where to look for. So, sharing some of the photography spots in Abu Dhabi in this post.
How to Reach
If you are traveling by flight, there are many airlines servicing Abu Dhabi from major international airports around the world. The most notable one being Etihad Airways. Based on the season or offers, you can even find discounted tickets.
Sheik Zayed Mosque
View this post on Instagram
The most iconic symbol of Abu Dhabi, Sheik Zayed Mosque is one of the primary attractions of the city. Be it day or night, Sheik Zayed Mosque offers plenty of photo spots for that perfect Instagram shot!
Louvre Abu Dhabi
When it comes to museums in the Middle East, chances are you would have heard about Louvre Abu Dhabi. It's a spectacular museum that tracks humanity's artistic achievements from the Neolithic to the modern days. And naturally, it makes for a great photography spot.
Desert Safari
From Abu Dhabi, you can visit the Liwa Oasis (on the edge of the empty quarter), Al Khatim or Al Wathba desert for sand dune bashing or for an overnight stay. Watch the sun going down amidst the fine sand dunes — magical no less and makes for a fantastic photo opp that's worthy of a wall frame.
Yas Island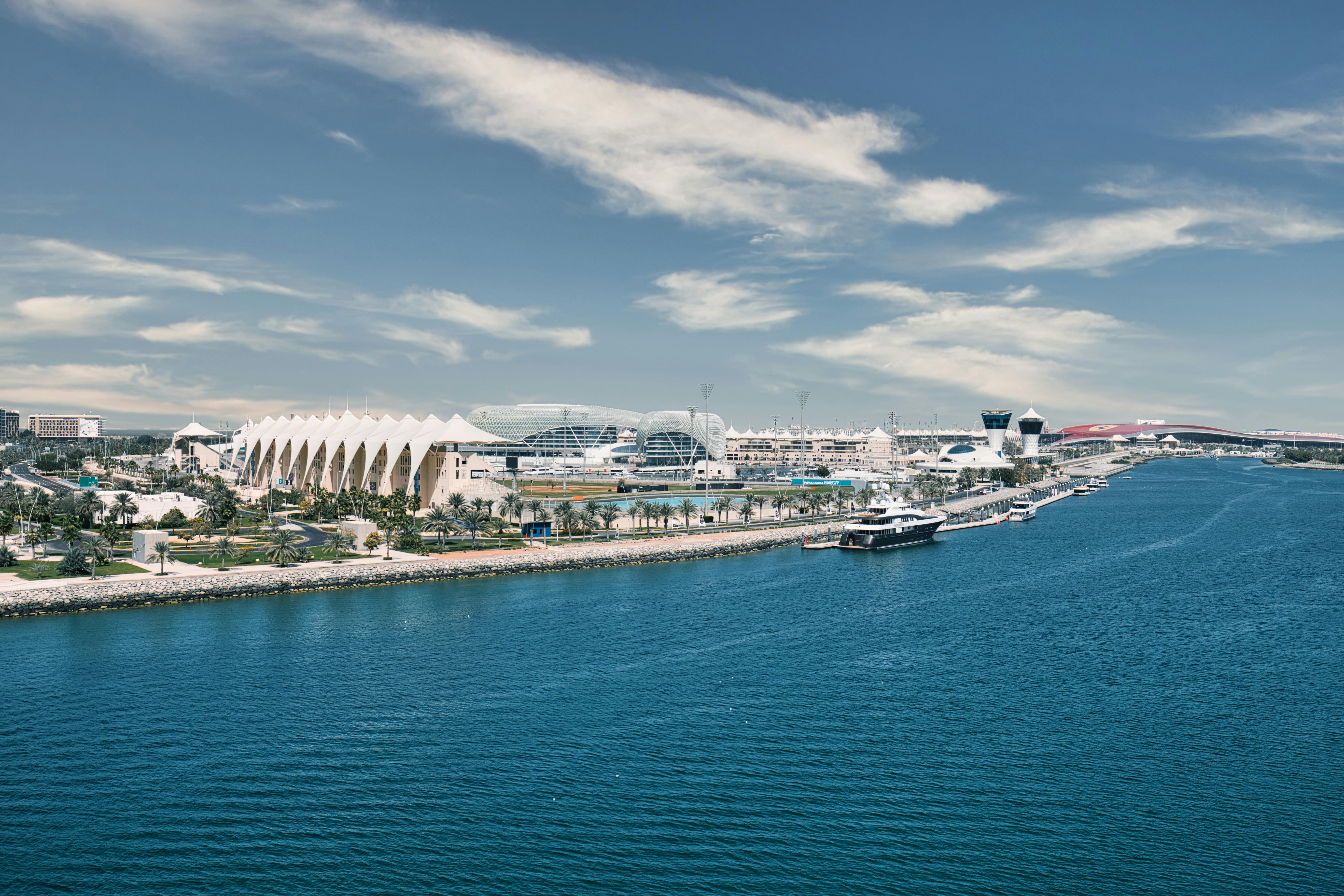 Yas Island is home to top luxury hotels. It's a perfect place to go for relaxing beach therapy and a good sunrise or sunset spot. You can also find Yas Marina Circuit (Abu Dhabi's Formula One) here.
Sir Bani Yas Island
View this post on Instagram
While Yas Island is a prime tourism spot, Sir Bani Wildlife Reserve is lesser-known in the tourist circuit. Which makes this wildlife reserve all the more appealing. Expect to spot Arabian wildlife such as gazelles and the endangered Arabian Oryx here.
Heritage Village
View this post on Instagram
If you would like to get insight into the typical Emirati life before the oil boom, then Heritage Village would be an ideal spot. It introduces visitors to local agriculture and pearl diving – the main source of income before the oil boom. Located in the nice beach area, Heritage Village is all the more exciting for tourists and photographers alike.
Emirates Palace
This stunning palatial hotel is a tourist attraction in itself. The opulent architecture, stunning decors, and plush suites make it worthy of a visit when in Abu Dhabi. You won't be disappointed with the photos here.
Al-Ain City
View this post on Instagram
Located near the Oman Border, Al-Ain is a good day trip away from Abu Dhabi. An island oasis city, also known as the Garden city for its palm groves and natural springs. It also hosts the Al Ain National Museum which displays artifacts from the bronze age. It also hosts Lake Zakher, a man-made lake created from treated wastewater, which hosts local flora, fauna, and aquatic life.
What are your favorite photography spots in Abu Dhabi? Let me know in the comments below.